Conveyorised, Temperature & Dust Control environment.
CNC multi spindle & twister for secondary coil winding.
Vacuum potting machine from Huebers, Germany.
On-line burning & Open voltage circuit tester.
Testing in actual operating condition with Magneto.
Performance Test Machine (Chuyi, Taiwan).
Capacity to produce 4.5 Million Relays Per Annum.

Endurance testing for HT coil, Jig for life cycle test.
Vibration testing, Hot water & Salt spray test chamber.
Hot & cold chamber.
X-ray testing machine.

Magnetos.
Regulators.
Ignition Coils (HT Coil).
Relays.
Flashers.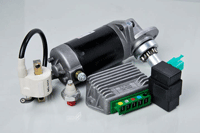 Starter Motor, CDI Unit, Regulator,
Speed Sensor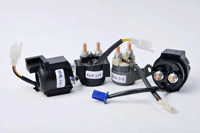 ISO Relay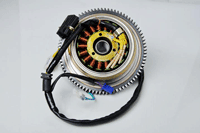 Magneto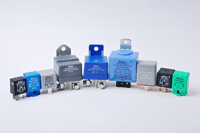 Relay